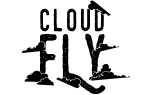 Cloud Fly
A delicious, rich, and full of flavor fluffy Cake. Warm, sweet, and fluffy Cake for demanding vapers.
A sweet taste of lemon and custard that will immerse you in a gentle creamy delight. Balance sweet and sour in the perfect summer flavor!
Free shipping | B2B Europe For purchases from 999€
Standard Shipping Cost | B2C Europe 11.10 €
Do you need help?
Contact us
Payments & Secure
Secure and easy payments